Gil Lopez Gregorio Sr. is widely known as Geopoet. He was born in June 24,1961 in Naga City to goodly Parents, Antonio Hestre Gregorio who is from Sorsogon, Sorsogon (now Sorsogon City) and Virginia Sarion Lopez from Basud, Camarines Norte.

He is the eldest of eight children, namely: Arnel(Deceased) , Jeaneth, Annie, Vilma, Leny, Norman, and Devid. He is married to Erlina Remoto Celedonio and their children are: Gil Jr. (Deceased) , Jumae Frajalyn, Viktor Solomon and John Christopher. The family is now residing at Talisay, Dolo, San Jose, Camarines Sur, Philippines. He finished his elementary in Bayugan Central Elementary School in Bayugan 1, Agusan Del Sur; he pursued his high school at the Agusan del Sur College in the same place and later transferred to Diatagon Catholic High School in Diatagon, Lianga, Surigao Del Sur and graduated in 1978.

After his high school graduation, his parents decided that it would be better for him to finish college in Naga City. He finished a course in college with the degree of Bachelor of Science in Commerce major in Accounting at the University of Nueva Caceres in Naga City. He pursued his Masters in Management at the Bicol University in Legazpi City, unfortunately, was not able to finish the course because of his resignation with the Philippine Navy. But he is now pursuing his Masters in Public Affairs specializing in Local Governance and Development at the Partido State University, Goa, Camarines Sur.
During his stint with the Philippine Navy he became the Chief Researcher Analyst and Chief of Civilian Affairs based in Legazpi City. He eventually resigned in 1998. The following year, he taught General Sciences at the Bicol College of Agriculture in San Jose, Camarines Sur for two years.

The author's writing started sometime in 1983 when he became one of the staff writers/reporters of the Nueva Caceres Bulletin, the official publication of the University of Nueva Caceres in Naga City. In the said University, he enjoyed full scholarship as an Administrative Assistant to Dean Perfecto O. Palma, Executive Vice President and Dean of the College of Commerce and Law Department. He also enjoyed half scholarship as one of the Staffers of Nueva Caceres Bulletin which equivalent in money was given in cash that served as his personal support until graduation.

In 1999, he was writing tagalog radio dramas on part-time basis in one of the radio stations of the No.1 Radio Network of the Philippines, Bombo Radyo Philippines, DZNG Bombo Radyo in Naga City for its local drama production. He wrote the serialized drama entitled, 'Sunog na Batas' (Burnt Law) and eventually left drama writing in the later part of 2000.
In 2006, his first poetry book entitled, A VIEW FROM AFAR OFF (A Poetic Legacy From Heaven), was published by Andrew Byrne of Carpe Diem Publishing Company in South Australia.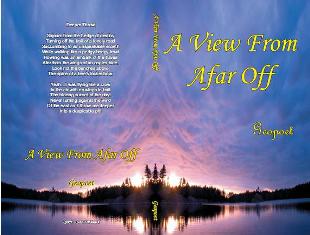 Geopoet & his first poetry book

At present he is working as a part-time Computer Instructor at Franknet Foundation Institute, Inc. and Ryden International Technological Institute, Inc both in Goa, Camarines Sur, Philippines. During his spare time, he writes essays and poetry as the inspiration comes.
He is also working as a news writer at Wikipeers.com and Allvoices.com and an opinion writer of Bicolmail.com.

He is a member of The Church of Jesus Christ of Latter-Day Saints. He translated the Book of Mormon, the Doctrine and Covenants, and the Pearl of Great Price from its original language in English to a simple Bicol dialect.
He is also a member of the World Poets Society.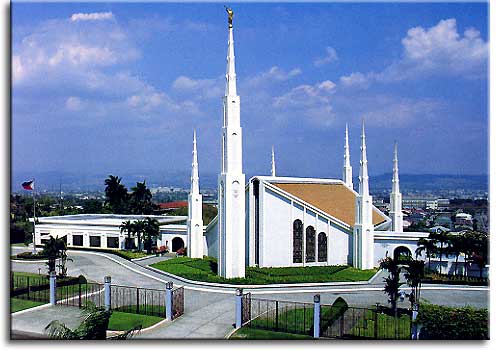 The Church of Jesus Christ of Latter-Day Saints Temple in Manila.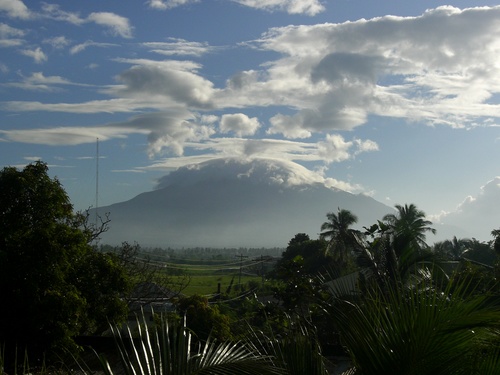 Mayon Volcano in Albay Mt. Isarog in Camarines Sur