This is the official gateway of the writings of Geopoet published through the internet.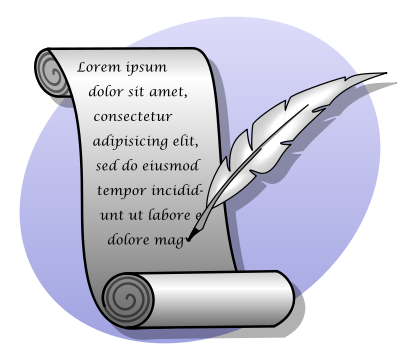 The Principle of Writing

Writing is the effective use of available tools in converting scenes of thoughts into readable words as a product of creative exploration as it utilizes imagination in exploiting the limitlessness universe of the human mind and the great influence of the many environs at which it is made to function as a means to provide knowledge and wisdom, as well as in the acquisition of variable skills and abilities.

It is by principle that man needs to write. It is by urgent call that man's different experiences must be recorded while in the course of using his own human senses such as feeling, seeing, hearing, tasting, and smelling. Writing provides a new avenue at which man's creative endeavor and his pleasure of doing things is going to be explored, exploited and scribbled into different records.

These records are the most essential sources of knowledge, skills, and technology either for progress and development, a course for advancement, or even worst, as a destruction. The experiment conducted by greatest scientists would not have been known in the modern society if no records were kept and read today.

The whole of human history from the beginning is written in the Scriptures. These Scriptures, such as the Bible or Book of Mormon, are the extensive writings of human experiences during which time God was dealing directly with his own people. Those scriptures would not have been known were it not of the records of Moses and other prophets of God who wrote them. Indeed, writing was a commandment among the people of God, or they will perish.

Thus, writing records is one of the main concerns in the history of human activities not only as a legacy to the next generations and their posterity, but also as a constant reminder of the past for the present.